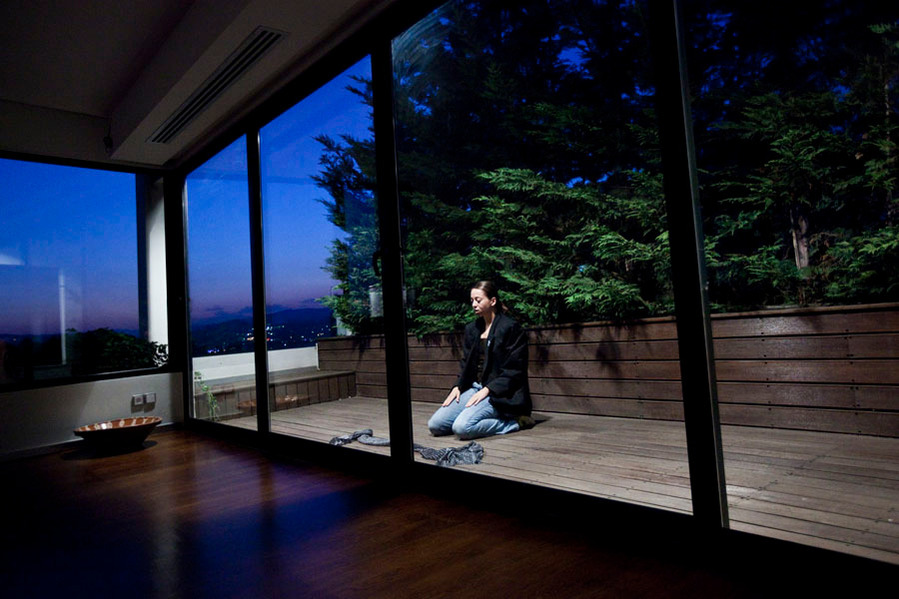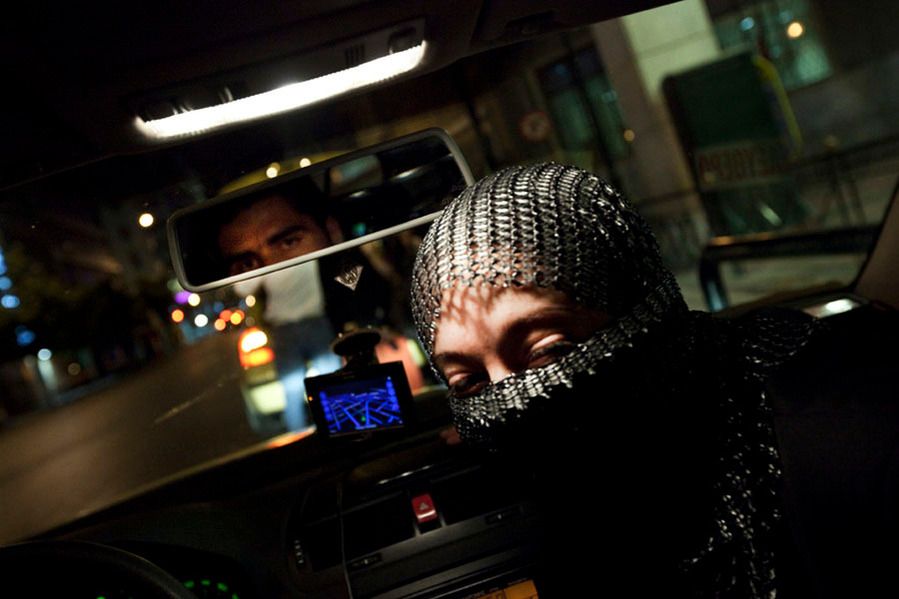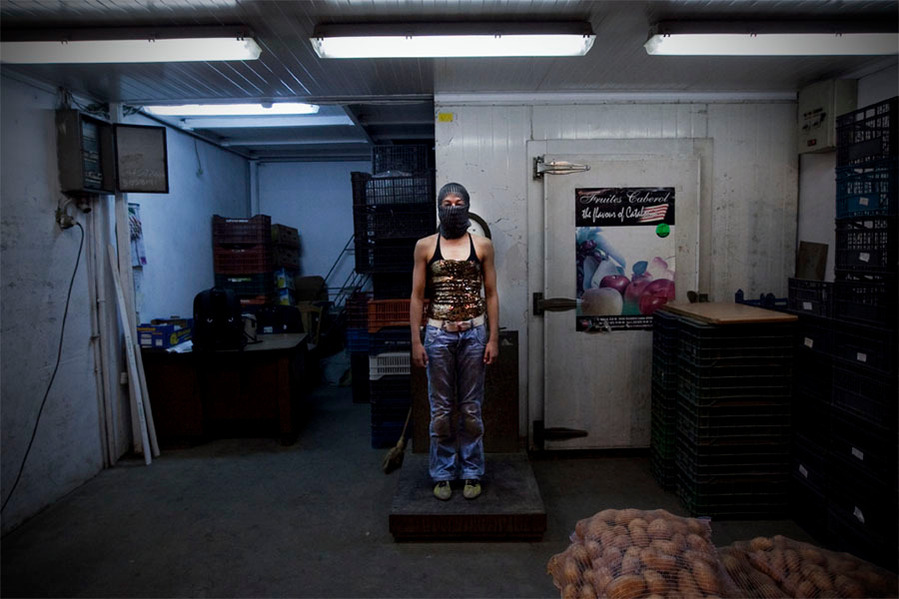 INCORRECT ME [1] : the site-specific performance: One performer is transformed through the symbolic power of a scarf. A diversity of images from the political, social and religious fields provokes emotions, thoughts and reactions. Every new character deletes the previous one. Every new transformation prompts us to make an unexpected reading. None of these realities is revealed any better than any other one. What matters is to be able to see the same side of the other coin.

In June 2009, incorrect me was performed in 4 incorrect places: a luxurious LOFT on the 7th floor of a building occupied by immigrants; a TAXI driving around the most run-down area of Athens; the SWIMMING POOL of the Dorian Inn Hotel, which is located next to Omonia Square, Athens central square, where most of the city's drug-dealing takes place; and a shop in the CENTRAL VEGETABLE MARKET.

direction/composition/production design: sofia mavragani
performance: nikoleta xenariou
vocals: stella rapti
music/performance: apostolis leventopoulos
costume design: kenny macLellan
photos: Aggelos Tzortzinis
production: fingersix/athens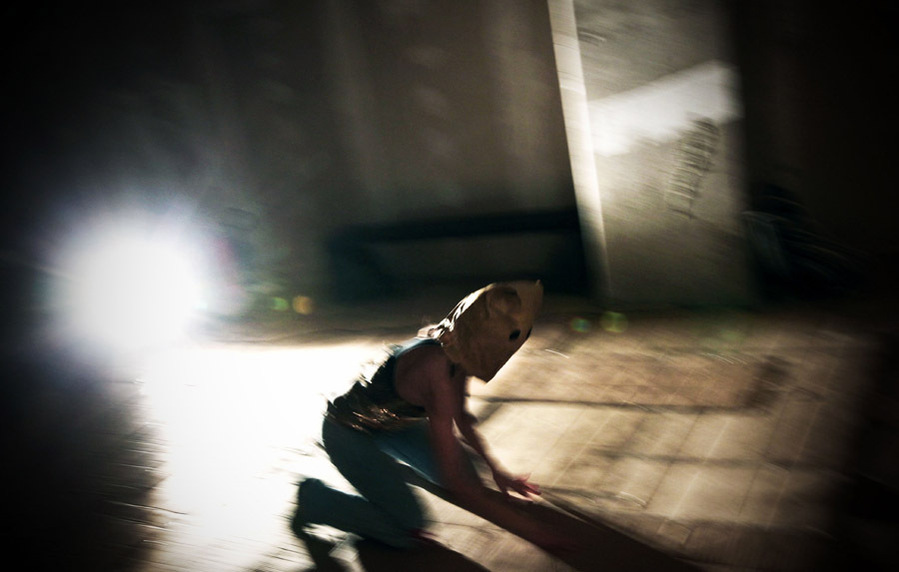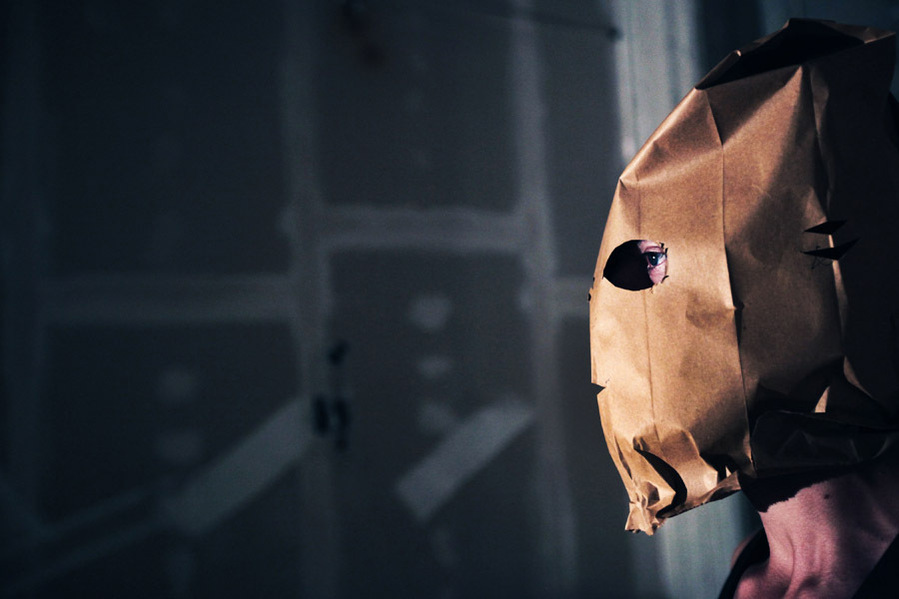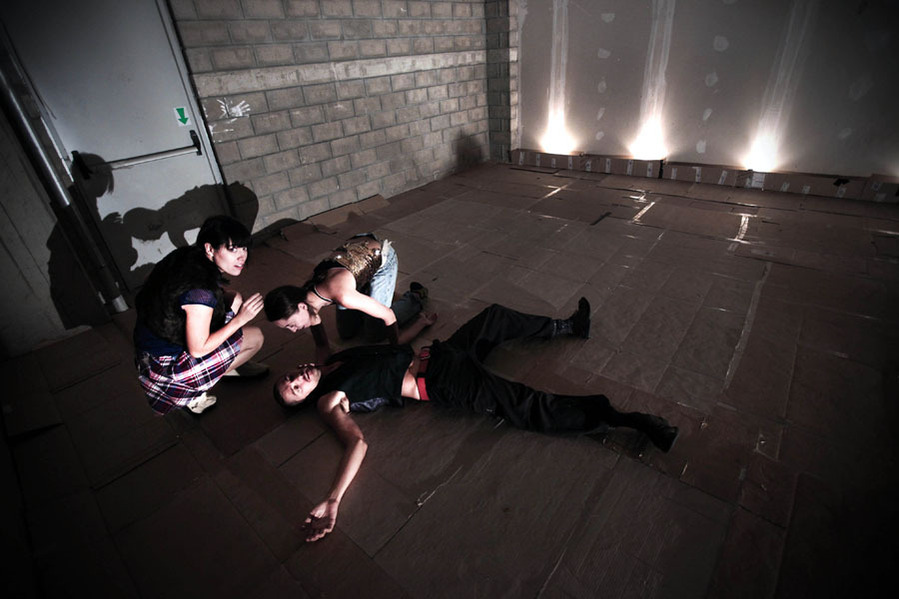 INCORRECT ME [2] was presented, in November 2009, in one of the empty shops of the shopping mall athensheart. Our challenge was to create theatre convention in a location that audience is not used to read as such. incorrect me is a politically incorrect apposition of parallel realities. Three performers give their own interpretation on different ideas and images of social and political behaviour. They embody stereotypical characteristics and they question. Write or Wrong. Together with the sound scape and inventions of Kaspar Konig they spontaneously respond with their own politically incorrect reality.
concept/direction/production design: Sofia Mavragani
music: Κaspar Konig
costumes/set design: Kenny MacLellan
light installation: Maja Gehrig
performance: Nikoleta Xenariou, Marta Navaridas, Alex Deutinger
photos: Aggelos Tzortzinis
communication material/trailer: PIC productions
production: fingersix/athens
in co-production with polis theatre group, PIC productions, athensheart
supported by the National Center for Theatre and Dance. (Greek Ministry for Culture and Education)